Partner
Phone: (914)948-5656Fax: (914)948-8730Email: theosgreen@msn.com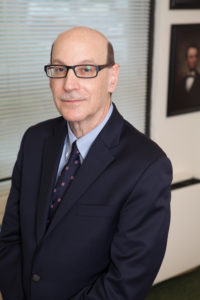 A graduate of Columbia University School of Law, Theodore Green represents clients in both criminal and civil appeals.  He also represents clients at the trial level in criminal cases ranging from misdemeanors in local criminal courts to serious felony matters in New York state courts and Federal trial courts.
Among his many criminal appeals, Mr. Green argued the case of a client who was wrongly accused and sentenced to 8 1/3 to 25 years in prison. Through painstaking review of the trial transcript and the medical evidence, Mr. Green convinced a New York appellate court to reverse the conviction, leading to the client's release from prison.  The client was eventually completely exonerated.  In another case, Mr. Green convinced an appellate court to dismiss murder charges against a client for insufficient evidence, leading to the client's release from a 25 year to life prison sentence.
Mr. Green successfully argued a search and seizure case before the New York Court of Appeals, the state's highest court. On the Federal side, he won dismissal of several charges against a physician charged with visa fraud, which set important precedent on issues of Federal venue.
Mr. Green has also represented clients in a wide range of civil appeals including civil practice, matrimonial matters, family court, personal injury, commercial disputes and property forfeiture.
Areas of Practice:
Criminal Law
DUI/DWI
Federal Criminal Law
Litigation & Appeals
White Collar Crimes
Bar Admissions:
New York, 1981
U.S. District Court Eastern District of New York, 1989
U.S. District Court Southern District of New York, 1989
U.S. Court of Appeals 2nd Circuit, 1990
U.S. Supreme Court, 1993
Education:
Columbia Law School, New York, New York, 1980
J.D.
Columbia, New York, NY, USA, 1977
B.A.
Representative Cases:
People v. Molina, 2012 N.Y. App. Div. LEXIS 8737, 2012 NY Slip Op 8808 (1st Dept. 2012)
People v. Gomcin, 2007 N.Y. LEXIS 323, 2007 NY Slip Op 2590 ( 2007) [download id="6″ format="1″]
United States v. Ramirez, 420 F.3d 139 (2d Cir. 2005) [download id="9″ format="1″]
In re Tamara G., 295 A.D.2d (1st Dept. 2002) [download id="2″ format="1″]
Keenan v. Mitsubishi Estate, New York, 228 A.D.2d 330 (1st Dept. 1997) [download id="3″ format="1″]
People v. Baba-Ali, 178 A.D.2d 725 (2d Dept. 1992) [download id="4″ format="1″]
Property Clerk, NYPD v. Pagano, 170 A.D.2d 30 (1st Dept. 1991) [download id="8″ format="1″]
Professional Associations and Memberships:
New York State Association of Criminal Defense Lawyers
National Association of Criminal Defense Lawyers