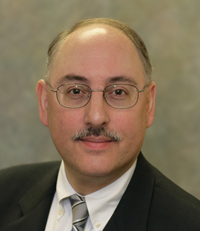 Partner
Phone: (914)948-5656Fax: (914)948-8730Email: willstatter@msn.com
A graduate of Duke Law School, Richard Willstatter has emerged as a leader among New York's criminal defense lawyers. He is a past President of the New York State Association of Criminal Defense Lawyers (NYSACDL), an organization of more than 750 lawyers across the state, dedicated to protecting the rights of the accused and strengthening the criminal defense bar. For several years, Mr. Willstatter has headed the Amicus committee of NYSACDL, which coordinates the filing of "friend of the court" briefs on important legal issues before state and federal courts. He is also an active member of the nationwide National Association of Criminal Defense Lawyers (NACDL), where he serves as a vice-chair of the Amicus Curiae committee.
Mr. Willstatter is a tenacious advocate for his clients, well known among his colleagues for a no-nonsense approach that stresses preparation, research, solid paperwork, investigation, and assistance of experts when needed.
Mr. Willstatter is also dedicated to educating himself about new developments in the law and having a continuing dialogue with his criminal defense colleagues on "cutting edge" issues. He has given numerous Continuing Legal Education lectures on such topics as current appellate issues, the Federal Rules of Evidence, fingerprint evidence and the cross-examination of a forensic chemist. He has also published articles in the NACDL's magazine, The Champion, on fingerprint evidence, habeas corpus challenges to the Federal Bureau of Prisons on release of inmates to half-way houses, and litigating mental competency issues in the Federal system.
This commitment helps give Mr. Willstatter the creativity to "think outside the box" and find issues helpful to his clients that are not always so obvious.
Among his numerous success stories, Mr. Willstatter convinced a Federal appeals court to overturn a $100,000,000 civil RICO verdict and won reversal of a conviction and release from prison for a client who received an unfair trial in a rape case.
Areas of Practice:
Criminal Law
DUI/DWI
Federal Criminal Law
Litigation & Appeals
White Collar Crimes
Bar Admissions:
New York, 1981
U.S. District Court Eastern District of New York, 1981
U.S. District Court Northern District of New York, 1997
U.S. District Court Southern District of New York, 1981
U.S. District Court, District of Columbia, 2011
U.S. Court of Appeals 2nd Circuit, 1992
U.S. Court of Appeals 4th Circuit, 1996
Education:
Duke University School of Law, Durham, North Carolina, 1980
J.D.
Dickinson College, Carlisle, Pennsylvania, 1977
B.A.
Honors: Magna Cum Laude, Phi Beta Kappa
Major: Political Science
Published Works:
"Dealing with Fingerprint Evidence: Confronting the Prosecutor's Evidence and Creating Your Own", The Mouthpiece, NYSACDL Newsletter, January/February, 2003
"Habeas Corpus Challenges to the Federal Bureau of Prisons' New Policy on CCC Placement", The Mouthpiece, NYSACDL Newsletter, May/June, 2004
"The Federal Criminal Mental Competency System", The Champion, June, 2006
"Supreme Court Updates," Atticus, Summer 2013
Representative Cases:
In the Media:
Village Voice: The Rise and Fall of Internet Sports Bookie and Poker ProDownload PDF
Amicus Briefs:
Professional Associations and Memberships:
New York State Association of Criminal Defense Lawyers
• President, 2012-13
• Chair, Amicus Committee, 2004-2011
• Member since 1990
National Association of Criminal Defense Lawyers
• Vice Chair, 2nd Circuit Amicus Curiae Committee, 2002-present
National Association of Criminal Defense Lawyers
• Member, 1992 to present
Westchester County Bar Association
• Member, 1990-present
New York Council of Defense Lawyers, 2012-present
Federal Bar Council, 2010-present
Past Employment Positions:
The Legal Aid Society, Bronx, NY, Criminal Defense Division, 1981 – 1989